Return
Il Faggeto
Veneto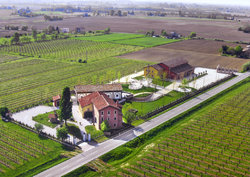 Il Faggeto, founded in the 1950s by Egidio Montagner, is well known for its delicious Prosecco wines. A family operation located in the town of Motta di Livenza in the Veneto, this prestigious winery is now run by Egidio's grandchildren, who continue their grandfather's mission to produce wines of great quality through the unification of a deep love of the region and extreme care in viticulture and vinification methods. The use of new refinement techniques for grape processing in combination with innovative enological technology has been important to the great success of the sparkling wines produced by Il Faggeto.

Winery production :
500,000 bottles
Total acres planted :
45 acres/18 hectares
Close
Recommend this Producer
Your pdf has been sent with success.