Return
Domaine J-L & F Chavy
Burgundy, France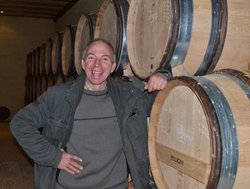 The Chavy family have lived in Puligny-Montrachet for over 200 years but it was not until 1986, though that Gérard Chavy began estate bottling. Upon the retirement of Gérard in 1998, the brothers Jean-Louis and Alain jointly ran the estate until 2003 when they split it with Jean-Louis creating his own estate in 2004. He now shares most of his parcels with his brother, Alain but he did acquire a parcel of his own in the premier cru Perrières. Total holdings are 7 hectares primarily in Puligny-Montrachet. Jean-Louis makes his vines average 35 years old, he keeps a restrained use of French oak on his wines to display the purity of fruit and minerality.
Varietals planted :
Chardonnay
Winery production :
24,500 bottles
Winemaker :
Jean-Louis Chavy
Total acres planted :
7 hectares (17 acres)
Close
Recommend this Producer
Your pdf has been sent with success.