Return
Figo
Treviso, Italy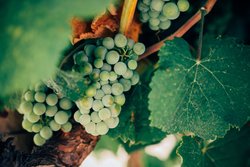 FIGO is slang in Italian, meaning "cool." In this modern wine age, it's important that the presentation of a bottle of wine from a design aspect, matches the integrity behind the wine itself. It's about offering value in a complete package.

Lia Banville presents a Prosecco to the market based on three underlying principles: family values, respect for terroir, and respect for tradition. Lia, has been working with her favorite Prosecco producer the Montagner family for 30 years. First with their Faggeto label, now the newly "cool" Figo. Since1968 the Montagners have established themselves as the pioneers making Prosecco in Motta di Livenza. They own their vineyards, so they can farm ethically, respect the terroir and promote a balanced ecosystem. The Montagners continue to lead the Veneto region in refinement of techniques from grape processing to new technologies applied to oenology. Located in the Treviso D.O.C., one of the best areas to grow Glera, at 50m-100m A.S.L. with rocky slopes and hillside vineyards this area respects the tradition for quality Prosecco that can be enjoyed in a cheerful, none intimidating setting. It is of the utmost importance to Lia, to provide attractive, clean, and pure wines that speak of a place, while having a reliable and consistent style.
Owner :
Lia Tolaini Banville
Varietals planted :
Glera, Pinot Nero
Close
Recommend this Producer
Your pdf has been sent with success.